This is an oops litter but will be healthy great companion and hunting dogs.
Mother Vizsla - Father Weimaraner Both parents have OFA certification on Hips and Elbows. Both parents are everyday hunting dogs,
with natural hunting drive in them. All puppies placed.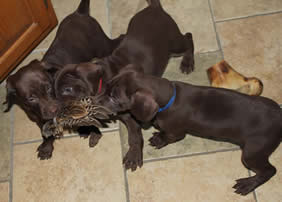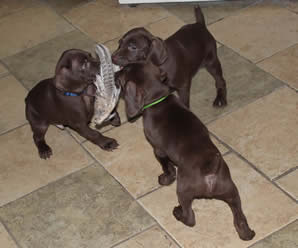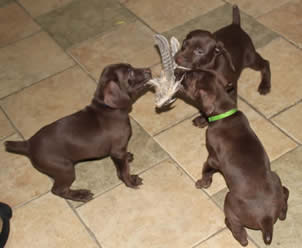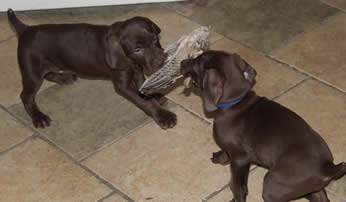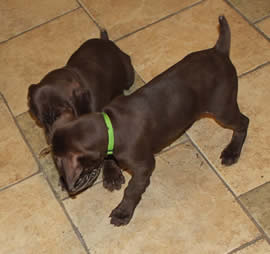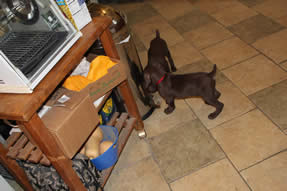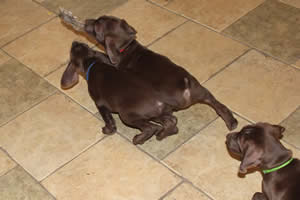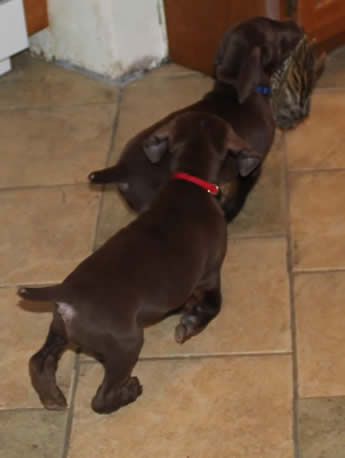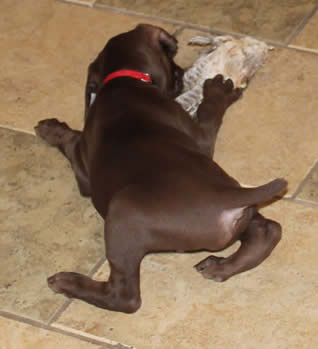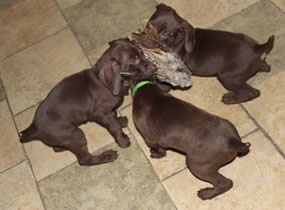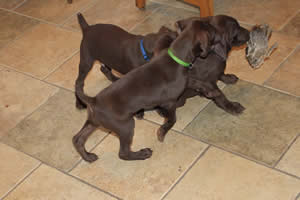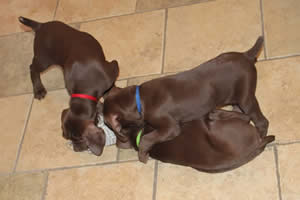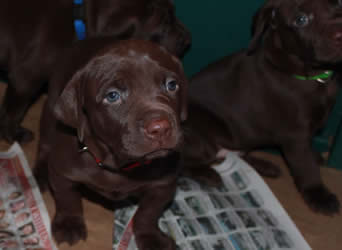 12-30-2010 Green male is picked and will be joining Tank one of our Weimaraner puppies family. Only Red male is available.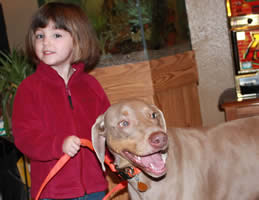 12-29-2010 Blue puppy has his family. First pick family came today and picked out the puppy they wanted and Blue boy was the lucky one.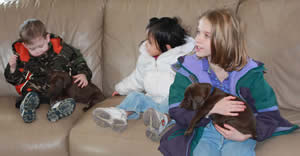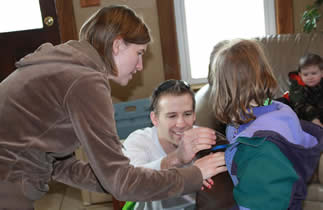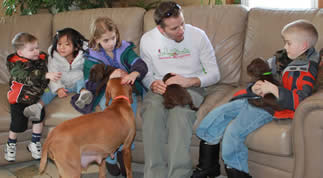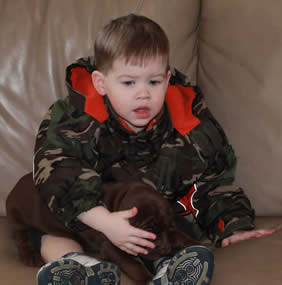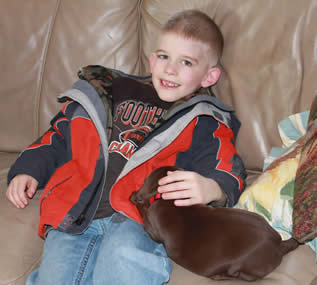 12-28-2010 Arabelle played with the puppies and a few times when they bit her too hard she had a firm correction. A video would have caught it much better.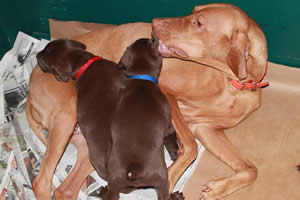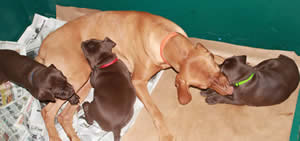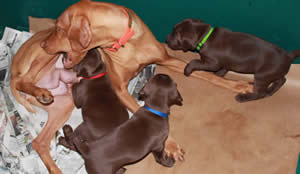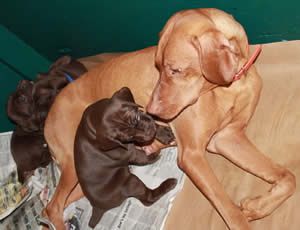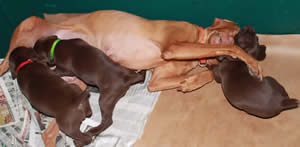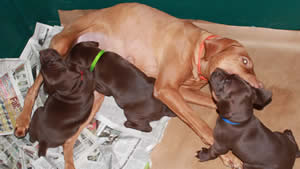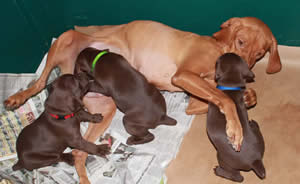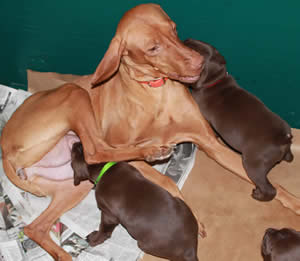 12-24-2010 Puppies are getting bigger and starting to eat puppy food. They are out growing mom almost.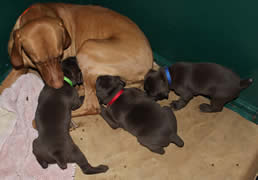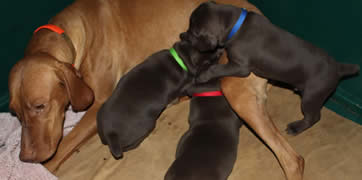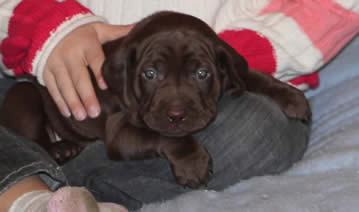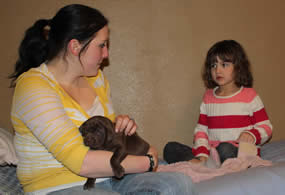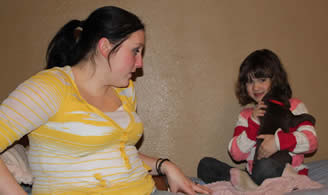 12-17-2010 The eyes are open now it is just hard to get pictures of them open with the cameras anti red eye it flashes several little lights so they close there eyes before it takes the shot. They are getting up on all four legs and can walk a little bit now.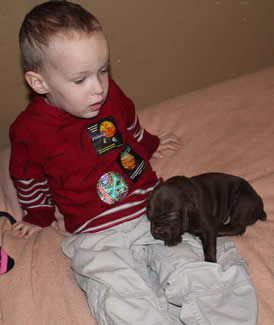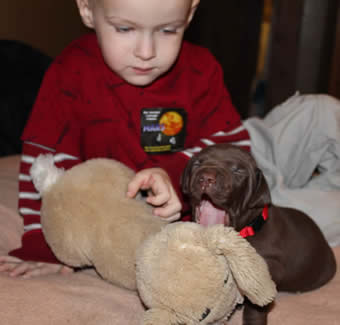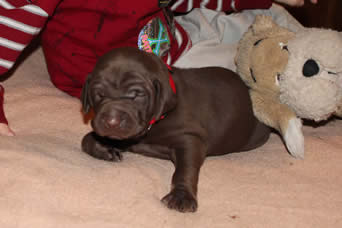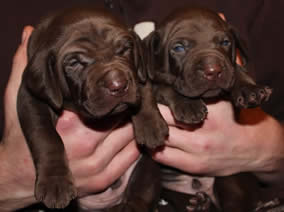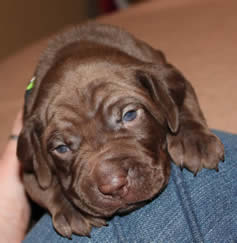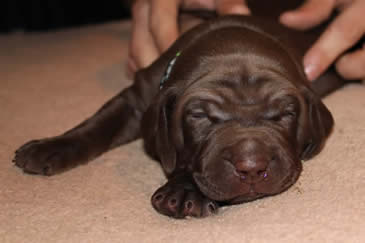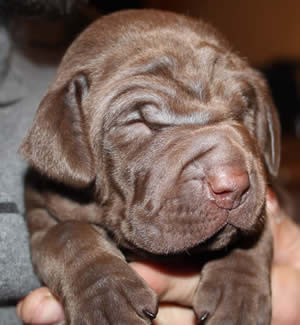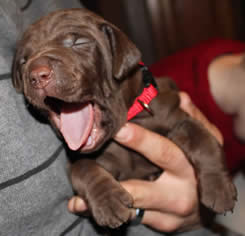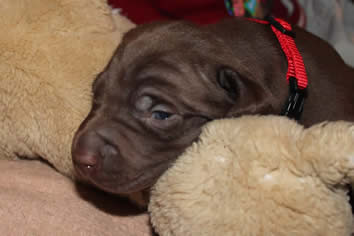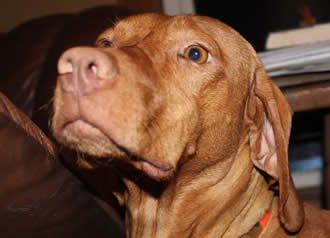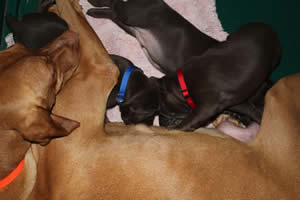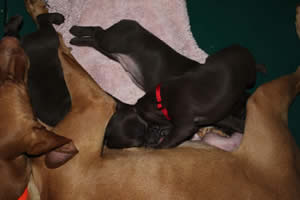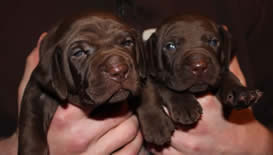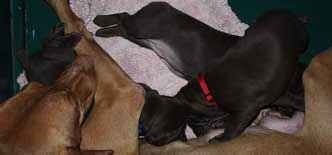 12-15-2010 Eyes are just opening up and we need to clip nails again already!