The Last Battle
If I grow frail and weak
And pain should keep me from my sleep,
Then will you do what must be done,
For this -- the last battle -- can't be won.
You will be sad I understand,
But don't let grief then stay your hand,
For on this day, more than the rest,
Your love and friendship must stand the test.
We have had so many happy years,
You wouldn't want me to suffer so.
When the time comes, please, let me go.
Take me to where to my needs they'll tend,
Only, stay with me till the end
And hold me firm and speak to me
Until my eyes no longer see.
I know in time you will agree
It is a kindness you do to me.
Although my tail its last has waved,
From pain and suffering I have been saved.
Don't grieve that it must be you
Who has to decide this thing to do;
We've been so close -- we two -- these years,
Don't let your heart hold any tears.
I'll see you one day at the Rainbow Bridge
Author Unknown
---



Judge Mr Frank Summerside

"Miss T" handled by Katlin Abben

Miss T is CHIC certified with OFA

"Miss T"Retired

CH Midwest Dream Miss T Storm

Miss T OFA information

Miss T Cedar Rapid 2007's:

Winners Bitch, Best of Winners,

Best of Oppisite Sex, 3pt Major Win
---
*Retired*

"Parker" *Retired*

CH Midwest Dream Jewel in the Park

Dam: CH R&R Midwest Dream Instar "Star"
Sire: BISS Ch Jewel's Heartland Flyer JH NSD NRD V "Jay"

Born: 8-12-2007
---



Click photo for Star's photo gallery

"Star"*Retired*
BROM CH R&R Midwest Dream Instar

Sex: Female
Born: Sept 24, 2002

Show Highlights:

AKC Champion
National and International Champion in the International All Breed Canine Association
3rd Place in the sporting group of 27 breeds, October, 2004; Hutchinson, MN
Earned First major at 9 months and finished at 18 months
---
*Retired*

Moved to Arizona back with his first mom Julie

Click on picture for more

"Topper" *Retired*

Ch. Silhouette's Solid Gold CD RA JH NSD NRD VTDI

Sex: Male Born: September 25, 2003
---
"Ruger"
July 1st 2005 - August 2013
---
"Arabelle"
CH Midwest Dream Double Shot JD JH
Born 12/23/04 Died 09/01/2011 hit while hunting

Dogs L to R: Duke,Stormy,Arabelle,Lexi
---
Katlin Abben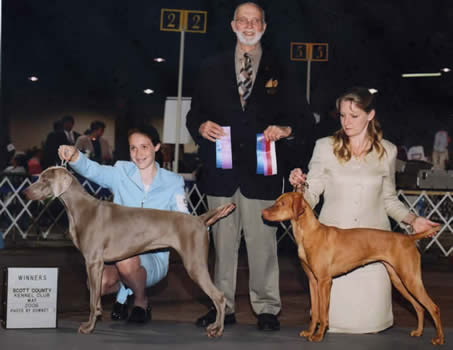 Prairie High School Student Dies By Meredith Hines-Dochterman
By Becky Ogann Story Created: Feb 19, 2010 at 6:13 PM CDT Story Updated: Feb 19, 2010 at 6:39 PM CDT
CEDAR RAPIDS - The members of the Prairie High School girls track team plan to memorialize one of their teammates who died Friday morning.
Dr. Don Linder, Linn County Medical Examiner, said that Katlin Abben, 16, died at 7:42 a.m. after being transported from her home to St. Luke's Hospital. Linder said CPR was in progress when Abben arrived; she was resuscitated at the hospital until the time of death.
An autopsy is scheduled Saturday at the State Medical Examiner's Office.
After news of Abben's death reached the high school, crisis team counselors and local church leaders were on campus and available for students who needed to talk.
Abben was a runner and high jumper for the Prairie track team and she also played for the sophomore volleyball team last fall. She had not been practicing due to a back injury.
"We're holding together," Prairie track coach Chris Perkins said. "The kids have all sorts of ideas on how to memorialize her. It's a rough start to a promising season."
Perkins said Abben was someone who was never satisfied. "She always wanted to do better," Perkins said. "She always (asked) what she (needed) to do to get better. She (was) very personable, very likable."
Abben worked out year-round, according to her coach.
"She (was) such an athlete," Perkins said. "Other than the back injuries, she (was) a picture of health."
Perkins remembered Abben being a freshmen greeter earlier this week.
"She was the one that got our freshmen oriented," Perkins said. "We had a midnight practice (Monday morning), and she was the one that greeted the freshmen when they came in the door and told them where they needed to go."
There were numerous posts Friday on Abben's Facebook page, including comments that (she) "will be forever missed by friends and family," "you will not be forgotten" and "we will miss you."

---
7-1-2005 Remmington 12-3-2009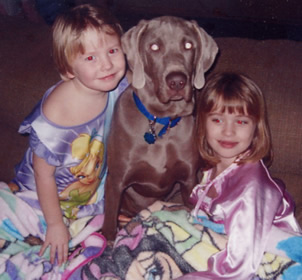 Remmington crossed the Rainbow Bridge, due to kidney failure from Lymes. We are sorry for the loss to the Martinson family
---
OUR STORMY
AKC CH, International & National CH R&R Midwest Dream Stormy June JH
It is with the heaviest of hearts that we make the announcement of our great loss of our most cherished love "Stormy".
Caution and warning: I had just made a very large batch of yeast dough for rolls and thought we had kenneled all the dogs to run to town for last minute items for the Christmas get together's. When we returned we had found that Stormy had eaten 3/4 of the dough. Following the instructions of three veterinarians she had been made to vomit it up (over three pounds) and had been given toxiban (liquid charcoal to absorb toxins) and pepto bismol to help settle her insides, then sub que fluids and warmth to fend off shock that in time she would get over it.
She seemed to be better but had dry heaves all night and very little sleep. Other then weak (we assumed from all she had been thru and no sleep) and she felt warm she seemed to be no worse for the trauma. She got more fluids and even drank a little water and spent the day very quiet but next to us with no signs that she was in trouble.
At 8pm Christmas day she started to have seizures and failed very rapidly.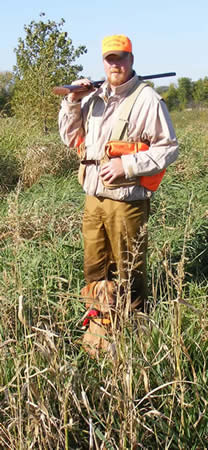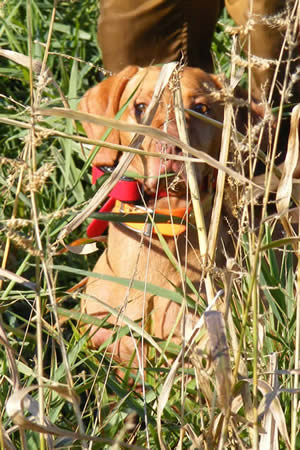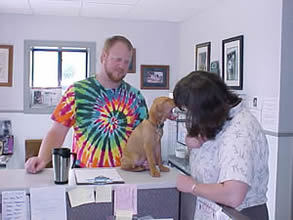 We morn the loss of our friend, teacher and companion
---
Lady Abilgale Deangelo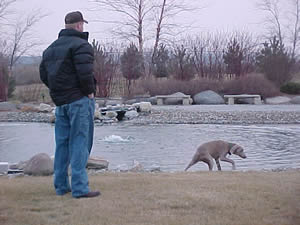 ---